A network of certified and licensed professionals who've come together to help you and your family with any and all situations of mature age.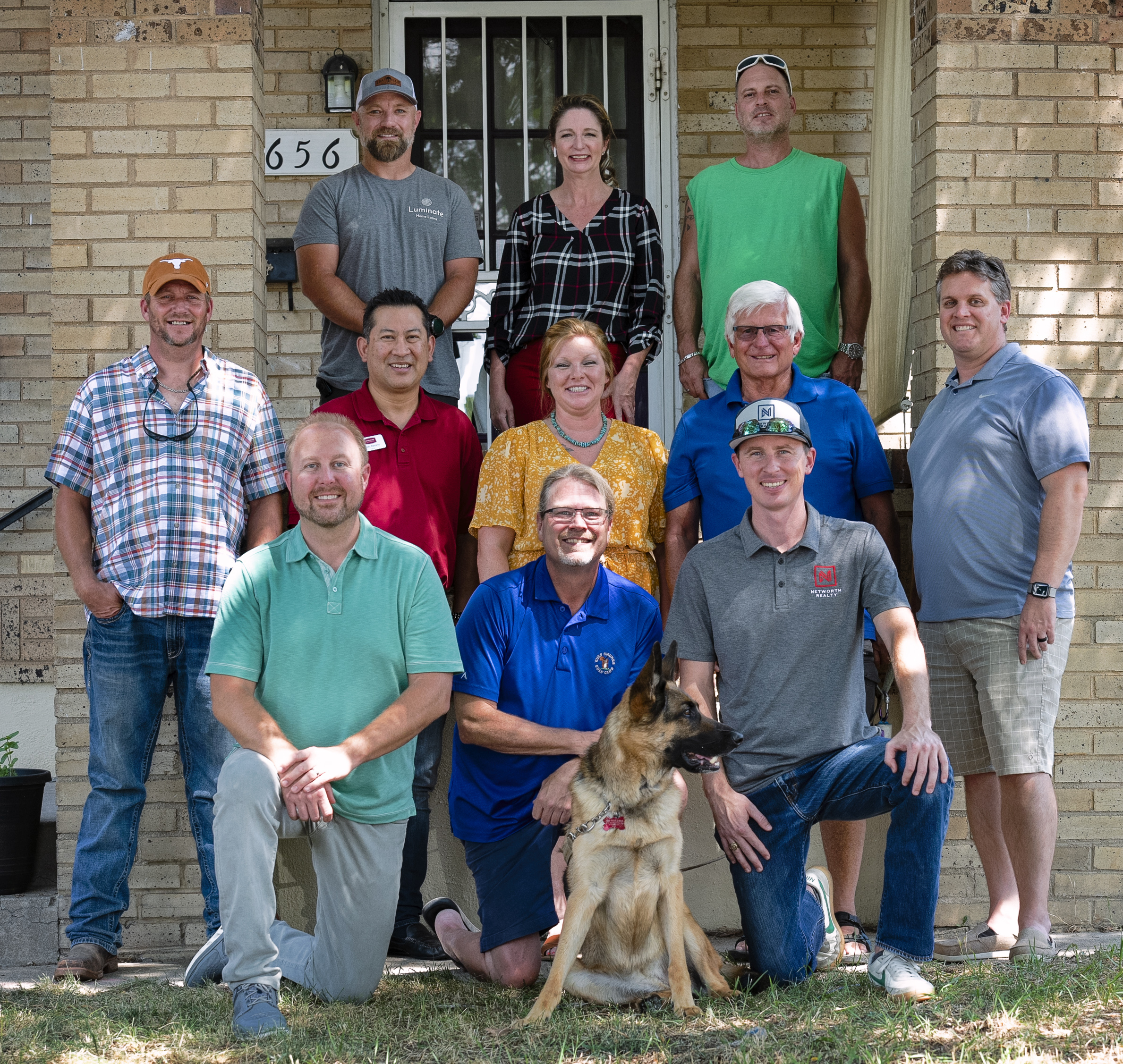 "Over the last few years a number of clients as well as my own Father and Grandmother needed a lot more help than the norm. They were all dealing with really tough and often difficult stages of mature age living: planning for retirement, downsizing, up-sizing, relocating to or from another state, moving to 55+ communities, moving to assisted living and/or long term care facilities. These are major transitions in life and can be very hard on everyone involved. While experiencing these processes with my own family and clients, I was able to meet and partner with a team of amazing professionals who provide a multitude of expertise, knowledge and services in support of seniors. These professionals are committed to helping support you and yours through every stage of the process. Together we have created this special network and program fondly named Helping Hearts"
---
The Helping Hearts Program  
♦ VA Aid and Attendance Benefits Specialist
♦ Certified Financial/Wealth Planner
♦ Elder/Trust/ Estate Attorney
♦ Notary Service
♦ Assisted Living & Memory Care Placement Counselor
♦ In Home Care Assistance
♦ Free Real Estate Consultation- Evaluation and strategy for selling an existing
home in order to upsize, downsize or transition into a rental, assisted living,
etc
♦ Local Certified Mortgage Planning Specialist® (VA and Reverse Mortgage)
♦ Discounted Pre-Listing Inspections (starting at $225.00 – includes roof, attic,
electric panel, HVAC, water heater and basement/crawl space foundation)
♦ Fast Cash Offers – If time is of the essence and quick cash closings are
needed– we have an investor that is compassionate, caring and who takes on
much of the closing fees and does not charge buyer's agent fees.
♦ Estate Sale Coordination with Partners/Providers
♦ Local Insurance Provider (Home and Auto)
♦ Haul Away to Donation and/or Dump (*up to $250 contributed to hauling
expense)
♦ Storage (*up to $100 contributed to 2 months local storage)
♦ Moving and Packing Services (*up to $250 contributed to moving expenses)
♦ Free Home Cleaning of previous and new home
---
The Helping Hearts Team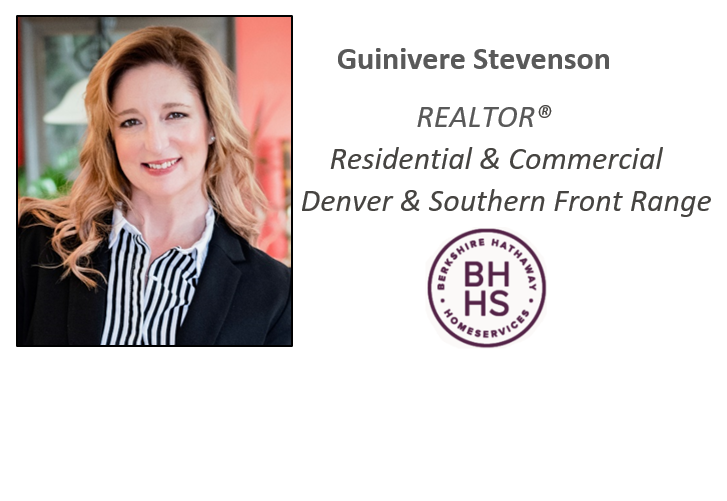 As the founder of the Helping Hearts Program, my purpose is not only to assist you with your real estate goals but to provide a safe, caring and professional environment in which you and your family are supported from every possible angle you may need/want.
---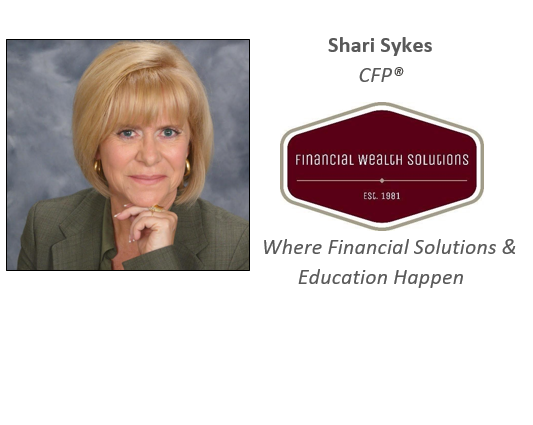 At Financial Wealth Solutions, Inc. we provide educational solutions that are easy to follow and understand.  We are dedicated to enhancing your financial understanding so you can make educated financial decisions for you, your family and/or your business. We start you on a path of personal success by providing you a "snap-shot" of where you are today so you can accomplish YOUR financial goals and dreams.  Together, we will develop a Financial Wealth Roadmap to prepare you to achieve all the success you deserve.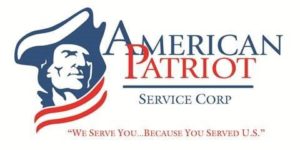 In American Patriot Service Corp our mission is to help them understand and apply for the VA pension and health care benefits they may be entitled to. We are dedicated to serving our Veterans and their Surviving Spouses.
---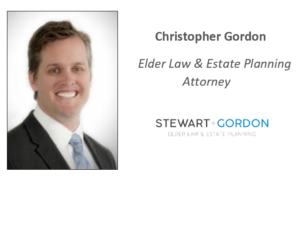 A father of 5 small children, active in the community, Chris has served clients of all ages in the areas of elder law, estate planning, probate, trust and estate administration, and protective proceedings. He serves on the Board of Directors for the Rocky Mountain Chapter of the ALS Association (Lou Gherig's disease), is on the Board of Directors for the local Chapter of the J. Reuben Clark Law Society (a faith-based service and educational organization of attorneys of all kinds), coaches his children's youth sports, and is an active lay clergy                                                                                                                                                member at his church. He and his wife enjoy                                                                                                                                      every opportunity to share with their children                                                                                                                                  their love of family, travel, skiing, and all forms                                                                                                                                   of neighborhood adventures.
---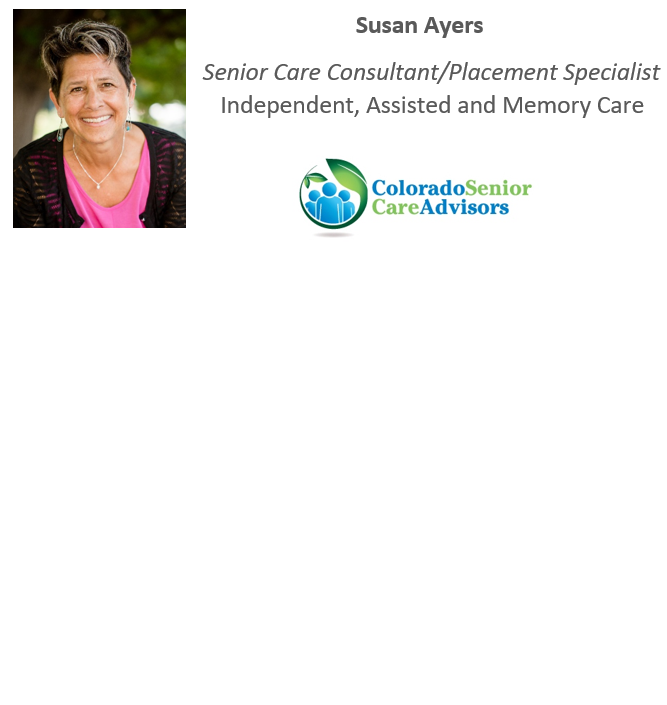 Susan Ayers is a dedicated Senior Care Consultant and Placement Specialist.
Colorado Senior Care Advisors is locally owned and operated, meaning the advice and assistance you receive will be personalized and customized to your every need and requirement. We are a family-friendly consultant and placement agency.
With over 30 years of experience in Denver's Senior Care industry, Susan's extensive and unparalleled experience in the Senior Care Industry will help you make the right decision for you and your loved one.
As a veteran, Susan enjoys giving back to                                                                                                                                            families, providing a thorough education                                                                                                                                              and the highest-quality analysis to                                                                                                                                                          determine the next steps.
---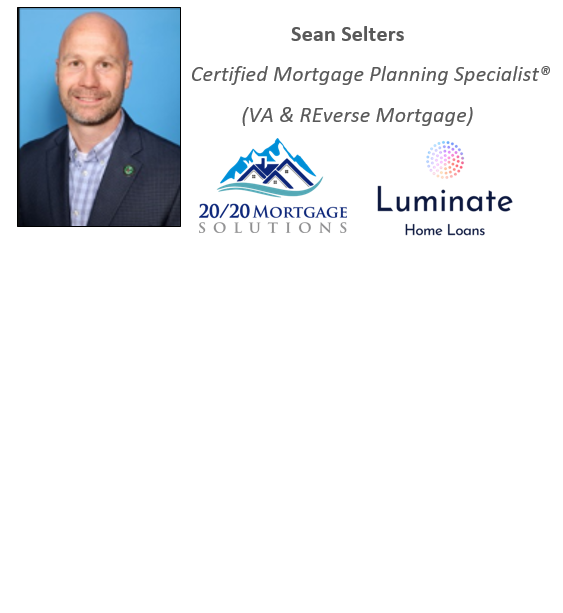 Quickly after leaving the U.S. Army as a Combat Medic, Sean found his way into the Mortgage Lending world. Sean has been working to help Coloradans build wealth and achieve their financial goals since 2012. As a Certified Mortgage Planning Specialist®, Sean utilizing proven strategies while completing Mortgage & Real Estate Plans that work with (rather against) a person's retirement/financial planning. In doing so, Sean is able to provide Mortgage Planning Options that detail the effect on a person's/couples Net Worth, today, tomorrow and years down the road  specializing in Reverse and VA mortgages.
---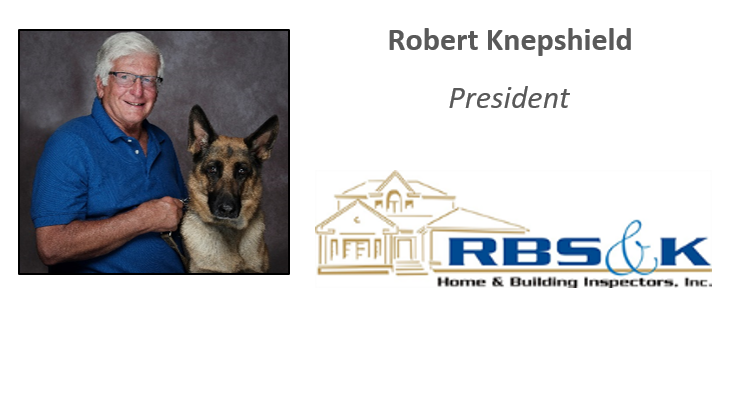 Owner of RBS&K Home & Building Inspectors Inc. He became a professional home inspector in 1992 when he started RBS&K Home and Building Inspectors, Inc. All are inspectors are ASHI Certified Home Inspectors.  
---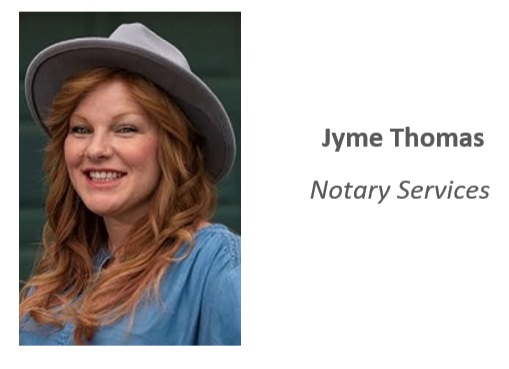 I am commissioned in the State of Colorado and a member of the National Notary Association. I offer mobile notary services in the Denver Metro area and surrounding cities.  You can count on me to be fast, professional and reliable. I specialize in loan signings and general notarizations. I perform acknowledgements, jurats and affidavits, copy certifications, power of attorneys, etc. I pride myself on being punctual. Will travel to                                                                                     you for your convenience.
---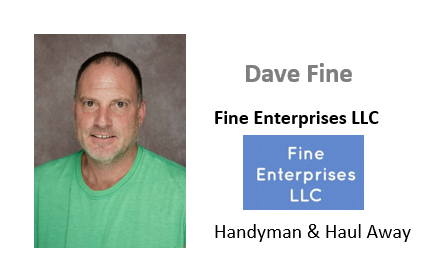 Fine Enterprises LLC was established April 29th, 2013. We are a trusted team of handymen that can excel at landscaping, hauling away unwanted items, assisting with your moving needs and much more. We also carry out estate sales to aid you and your family in all aspects. We are licensed and bonded and our main goal is to make you happy!
---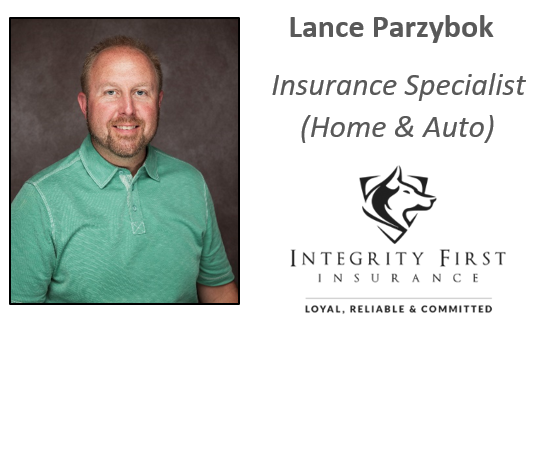 As an Independent Agent/Broker we compare over 20 insurance carriers to find the right coverages at the most competitive price point. We service and manage all clients locally here in Colorado. We proactively review your policies every couple years to ensure proper coverages at a competitive price. Dedicated Claims Manager to work with/for you when you need us MOST!
---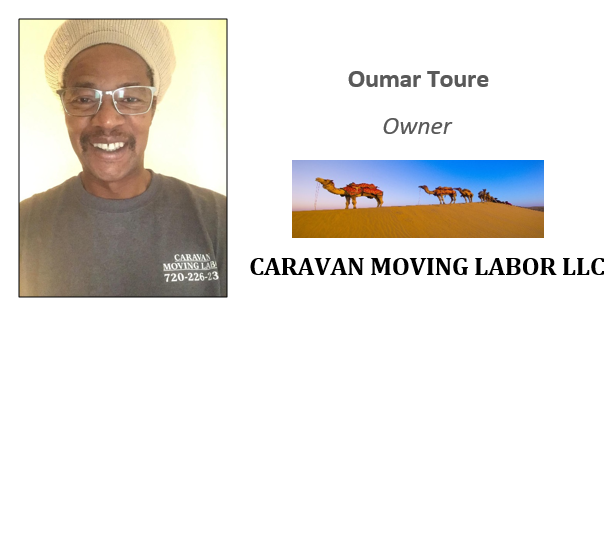 Caravan moving has been offering moving service throughout the Denver metro area since 2011. Our fully licensed and insured moving company, provides packing service, and Long Haul move throughout the US. Caravan moving is proud to be mostly working with repeat clients and referred customers.
We are a small company that prides itself on delivering excellence and care on every job we take on. Our mission is to keep being customer centered, provide integrity, and deliver quality to all of our clients.
---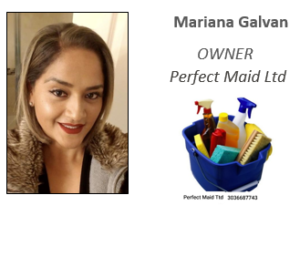 Perfect Maid Ltd is a company that provides Housekeeping services in Denver, CO. We specialize in move in/out cleaning & vacant properties. Completely trustworthy and excellent services.
---
Reviews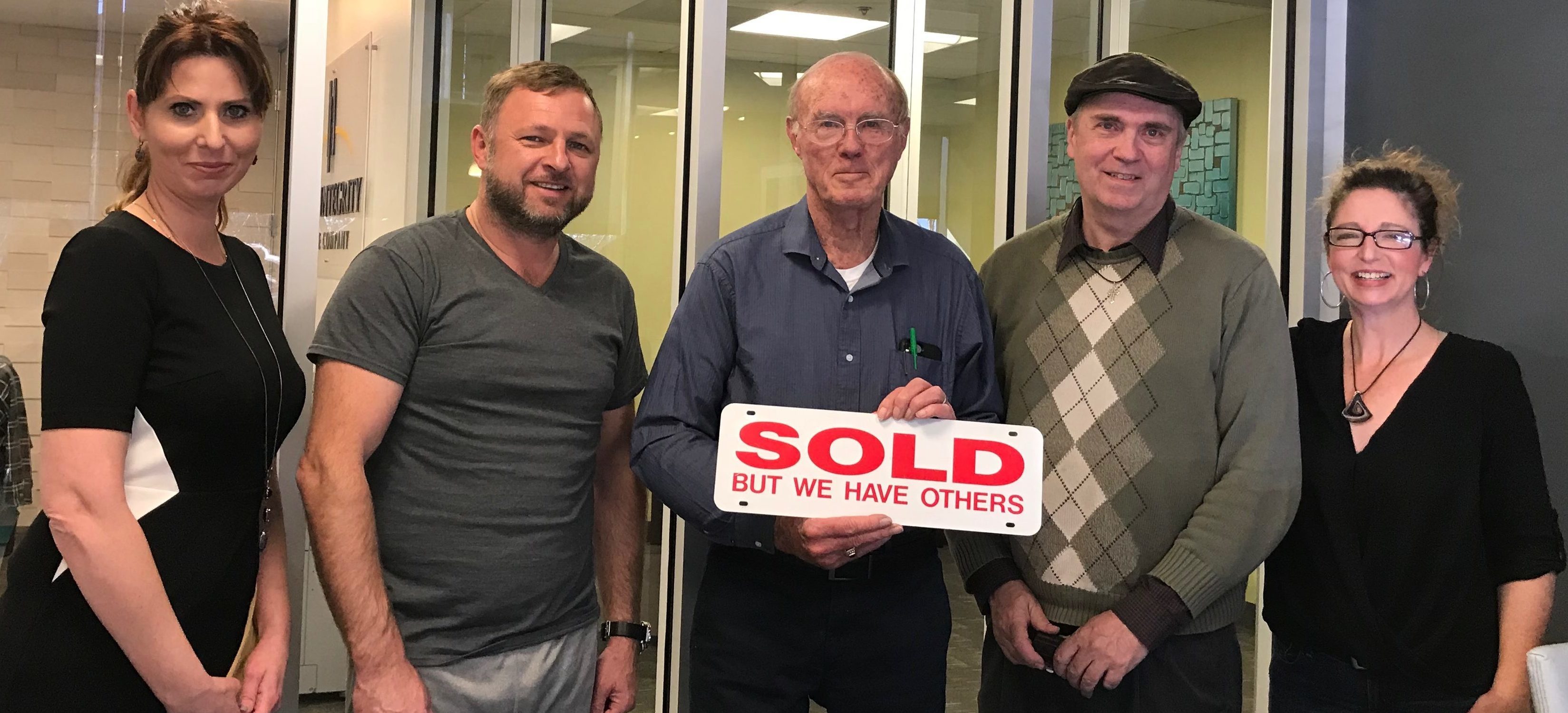 Ron and Donald Kemper's Closing
"It was truly a blessing to have Guinivere as our realtor. Selling a house in the most normal of times can be a bit stressful! Adding to that stress, we had just experienced the death of a close family member and had to sell a second house to settle a boatload of expenses. However, Guinivere accomplished the herculean task and we were not disappointed in the least. Guinivere and her associates answered our thousand questions, she patiently walked us through the whole process of selling our homes, she helped with the financial and legal terminology, and she even helped facilitate our estate sale. Guinivere has acted out of great kindness and generosity, and her wit and wisdom made her a pleasure to work with."  –Ron Kemper
"The program and Guinivere were so helpful in assisting me with the sale of my 90 year old neighbor and friend's house. Guinivere donated funds that helped with minor repairs to the home and cleaning in preparation for the listing of the home. This was very helpful to Jimmy who is a veteran and low income. I was very impressed with Guinivere's can do attitude and professionalism. She took all the necessary precautions in this time of Covid. I highly recommend Guinivere for anyone who is in need to a realtor."– Patty Johnson
---
To learn more about our program contact: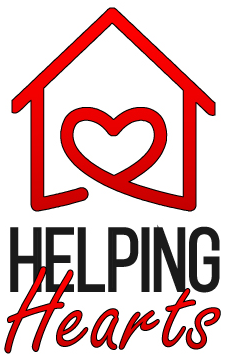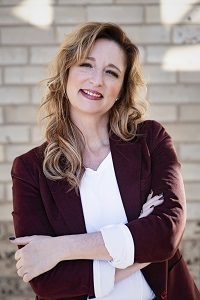 Guinivere Stevenson
Founder of Helping Hearts
Cell: (720) 365-9138
To schedule a phone call, CLICK HERE
---
Berkshire Hathaway HomeServices does not endorse any of the products or vendors referenced on this material. Any mention of vendors, products or services is for informational purposes only.